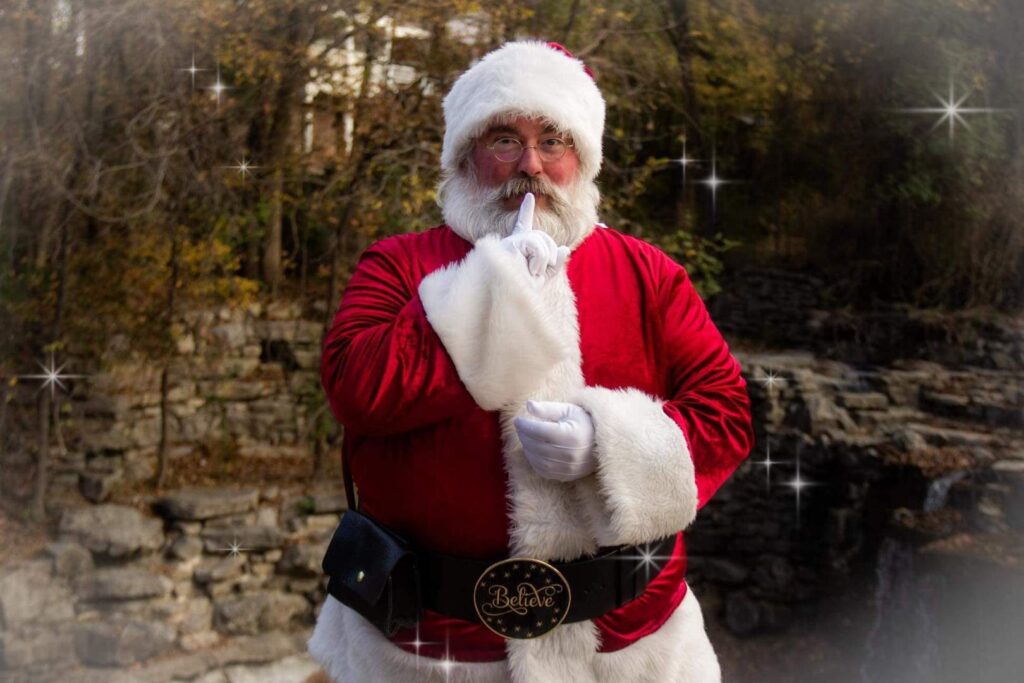 2022 – A year of recovery, of hope, and of belief
With this year, times are tight. We normally try to start visits on the weekend after Thanksgiving. We will be having visits in the Houston area this year while visiting family and friends.
As this season draws to an end, Mrs Claus and I would like to thank you for allowing us to spend time with you during this holiday season.
From Church visits, to special family visits, to local businesses… We raised just over $1400.
A special thank you to Brittney Walker for being our photographer for our one day of visits in our front yard. https://www.facebook.com/bcwfamilyphotography
We look forward to next season, with hopefully a new look for Santa, bigger smiles from all the true believers, and warm hugs!
Special Visit Events

3295 Independence Pkwy, Plano, TX 75075

2552 Stonebrook Pwky #825, Frisco, TX 75034
Thank you and God Bless!
For appointments select either Santa Visit – Come to Us, or Special Visits – Go to You
Each Category has only one Service each.
Durations for photos at our home at in 15 minute windows. Visits to you are in 1 hour increments.
If there is a particular date/time you are looking for that does not appear, please contact us [email protected]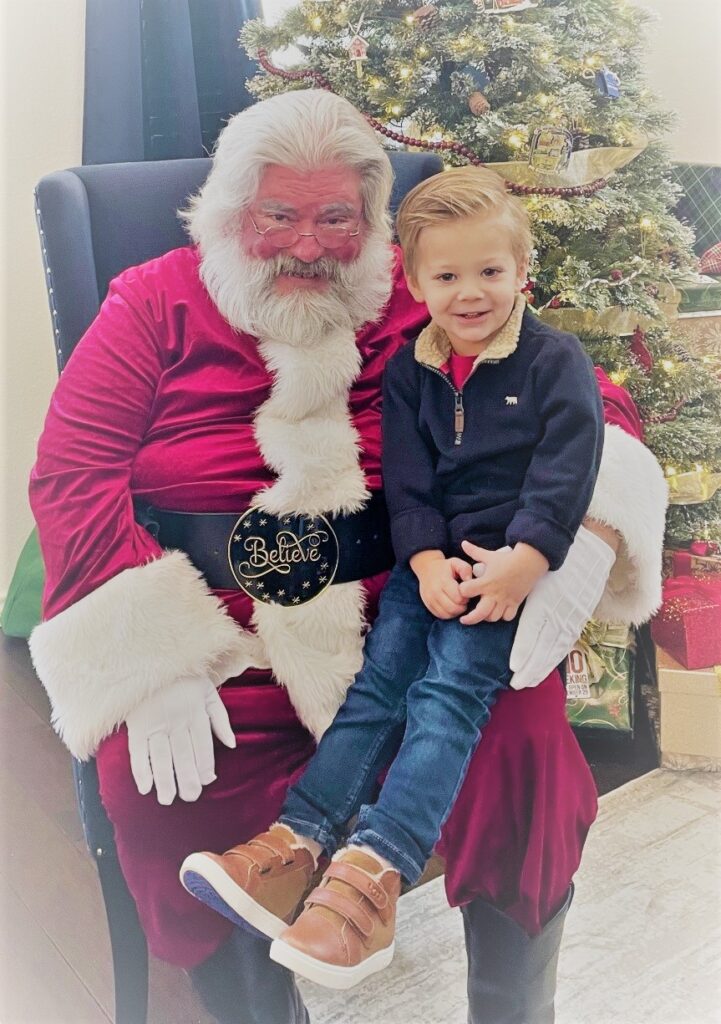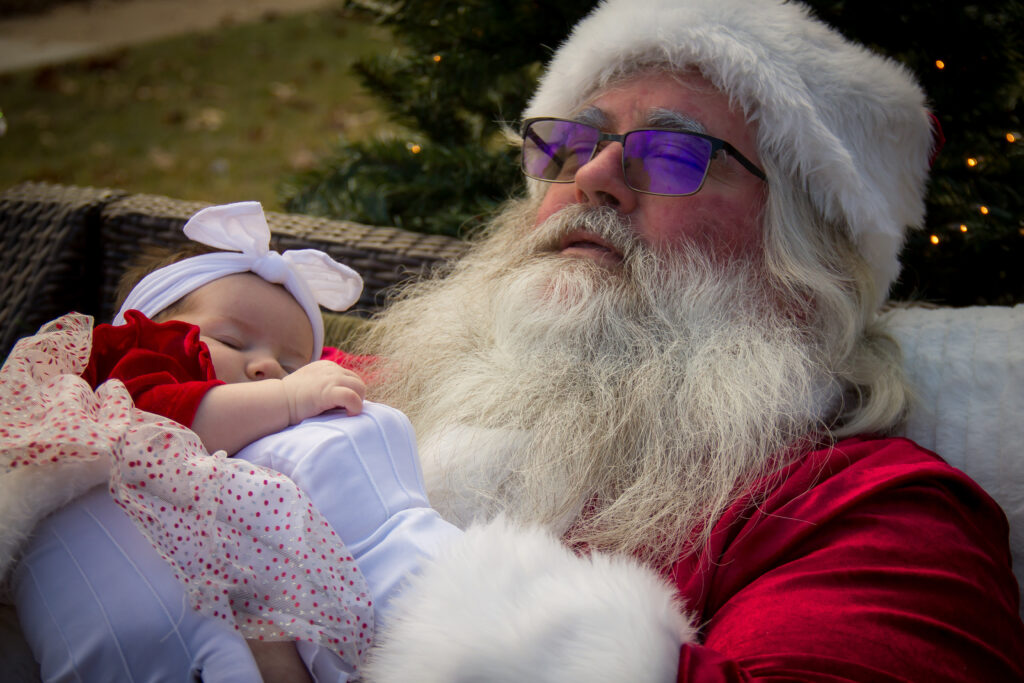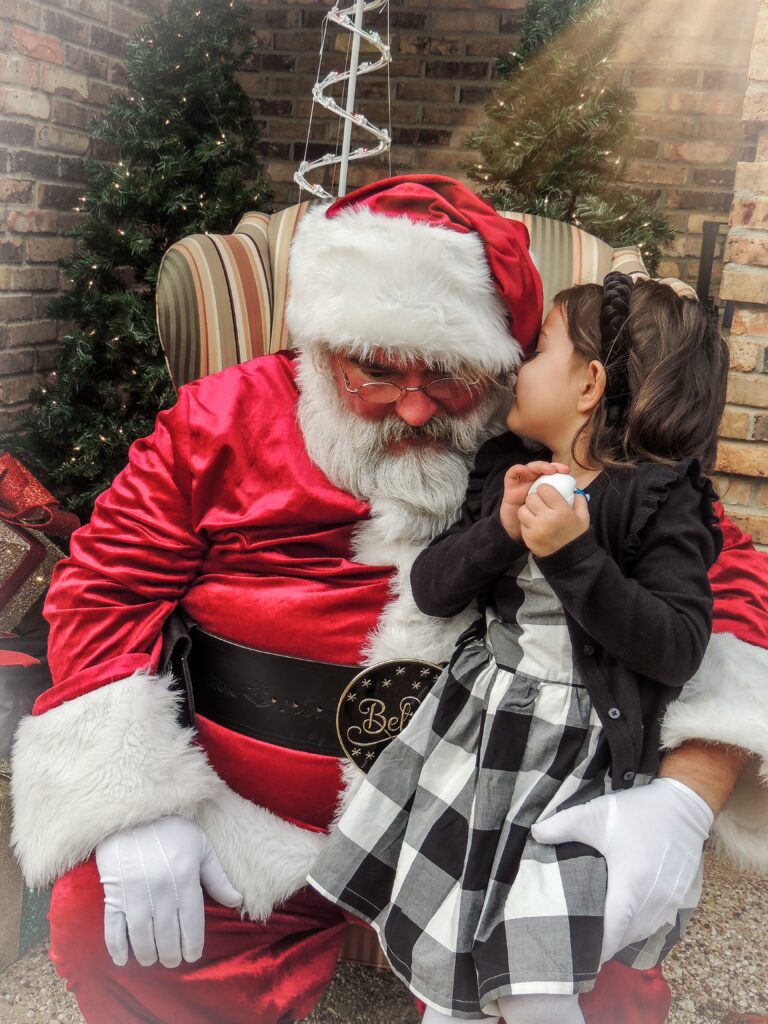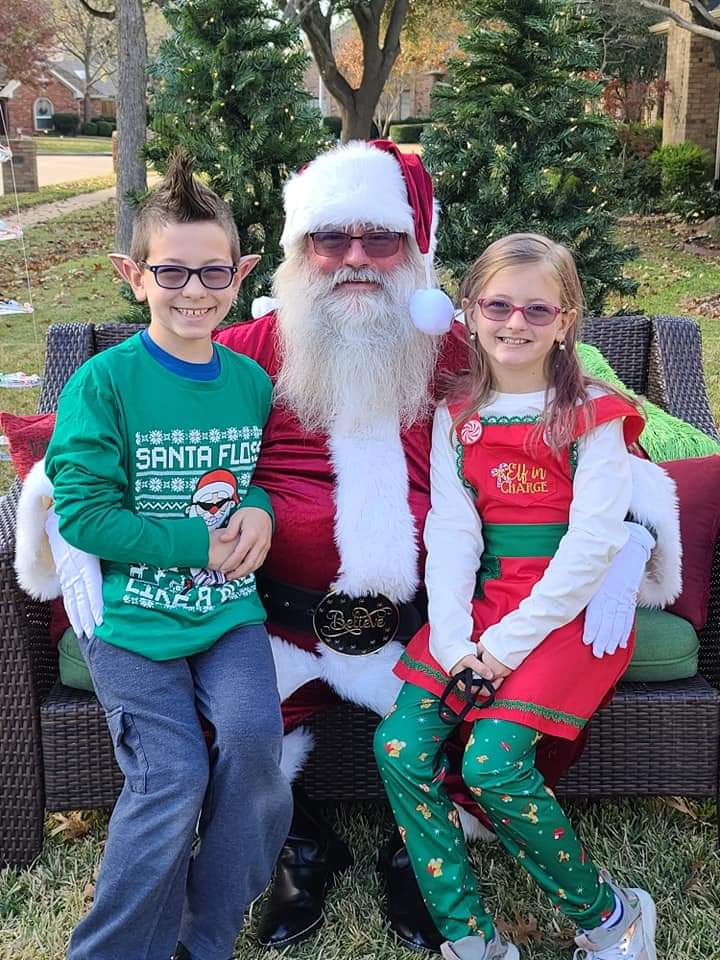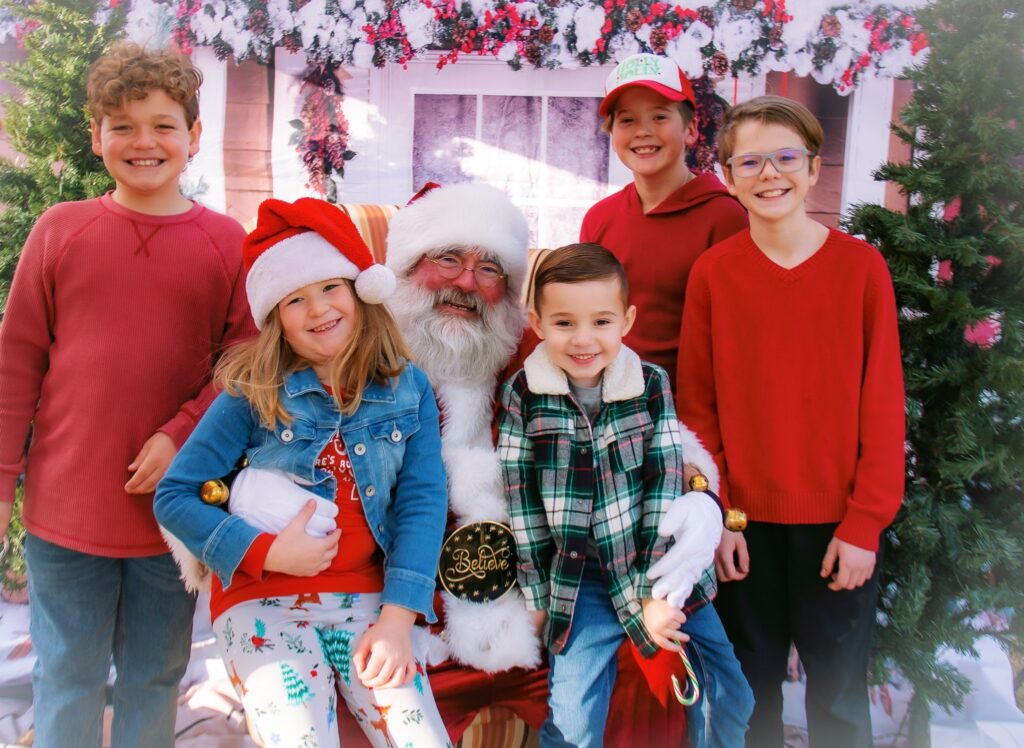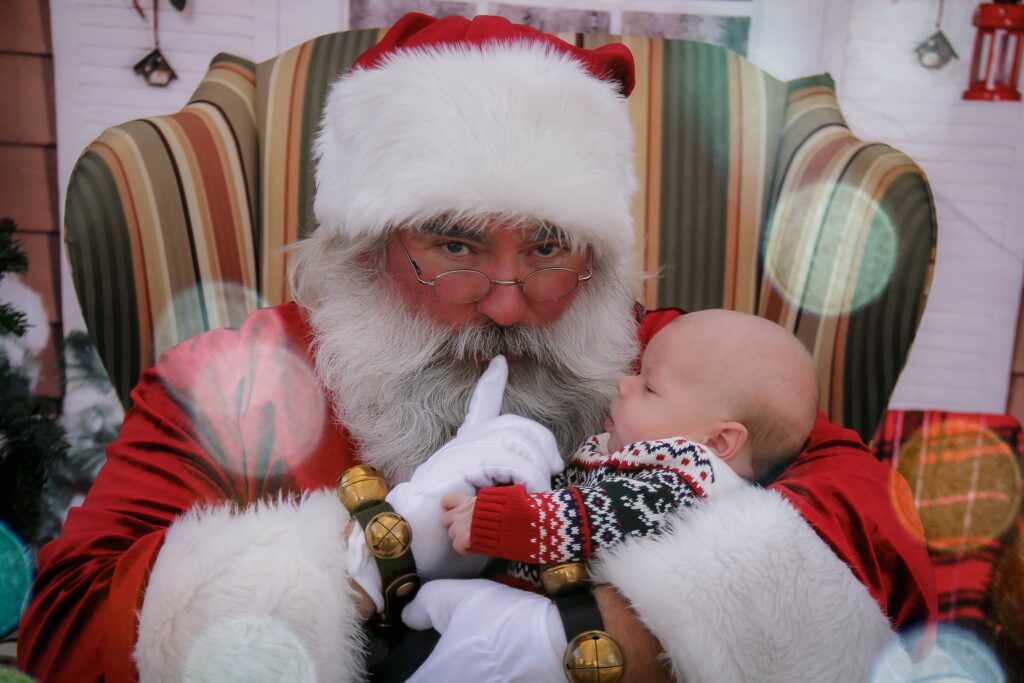 My photographer's Facebook page is https://www.facebook.com/bcwfamilyphotography